From the Minions to Alexa Chung: how dungarees grew up
In fashion, it is a truth universally acknowledged that what Miranda Priestly says goes. The fictional editor-in-chief played by Meryl Streep in 2006's The Devil Wears Prada was particularly on the money when it comes to trends ("Florals for spring? Groundbreaking"). Dressing down Anne Hathaway in the classic "cerulean blue" scene, she explains how the colour went from the Oscar de la Renta catwalk in 2002 to the "lumpy blue sweater" on the back of Anne Hathaway's character Andy, pre-makeover, after being "fished out of some clearance bin". In less than a minute and a half, and with more than a little sadistic glee, the trickle-down effect is laid bare.
This comes to mind in the case of dungarees – a trend that has gone from something judged to be the latest in catwalk craziness to an off-duty style staple in a few short years. I wrote about them for this paper as a high-fashion trend five years ago – but dungarees haven't been a big trend on the catwalk for a few seasons now. Instead, they have trickled down. They are on the bodies of the street-style fodder outside fashion shows and celebrities on their downtime, still aware that the paparazzi are lurking.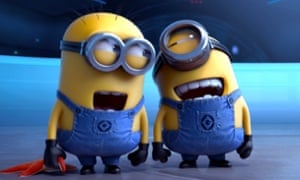 Anyone who has half an eye on gossip sites will have seen photographs of women ranging from Kate Bosworth to Chloë Moretz, Diane Kruger, Sarah Jessica Parker and Demi Moore wearing dungarees, as well as their patron saint Alexa Chung, who has been flying the flag for dungas for years. Blogger Chiara Ferragni from The Blonde Salad and Russian editor Miroslava Duma both wore them to the last round of fashion shows in March. Styles range from 70s-style (Bosworth) to farmhand slouchy (Moretz) and printed (Ferragni) and have replaced skinny jeans and hoody as the leaving-the-gym, running-errands-like-everyone-else choice, accessorised with a Starbucks and worn with a white vest or vintage-y blouse. They were even on TV – Tiana in Empire wore a pair in last week's episode – and have their own cartoon character, the Minion, collaborating with Selfridges this summer. To cut to the quick, Priestly-style, dungarees have gone mainstream.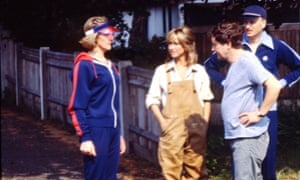 I'm not accusing you of wearing the end-of-the-line trend like Andy in her lumpy blue sweater – as if – but it's clear the trend has now reached us norms too. Dungarees are acceptable IRL beyond high fashion circles – without the risk of comparisons to The Waltons or accusations of arrested development. They have proved popular at online retailers, ranging from Asos to matchesfashion.com. Sales of dungarees are up over 160% compared to last year at Asos, with 70s styles selling particularly well. Current/Elliott and Alexa Chung's pair for her AG collection are big sellers at matchesfashion.com. Natalie Kingham, buying director, puts it down to a "lift in interest for new and exciting denim. The popularity has increased over the last few seasons." Basically, jeans are boring now. We want to think about denim in different ways.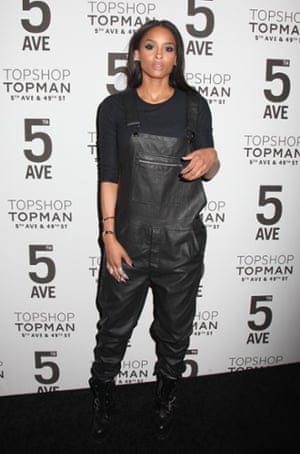 So how to wear dungarees if you haven't before? The classic denim ones look great with white (a T-shirt or vest) and flat sandals – they way they're styled on Asos. Elsewhere on the high street, I like the slouchy ones at Topshop or smarter black ones at Whistles. Add heels and a blouse and they have a sort of laidback evening thing that jumpsuit fans will like. They're good for that not too dressy thing that feels more modern than a frock. More advanced wearers might try dungarees beyond blue denim – leather, as seen on Gigi Hadid and Ciara, or white denim, such as a pair worn by Chung.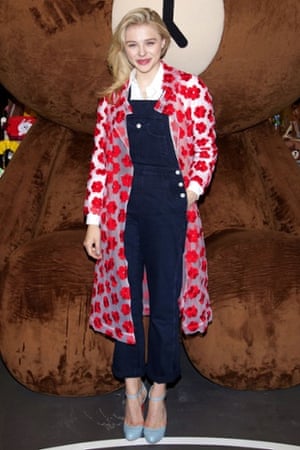 If you think about it, dungarees work because they have bits of lots of trends that have been floating around in the last few years – double denim, onesies, the 70s (they're very Barbara from The Good Life), boyfriend dressing and workwear. No wonder they have gone from catwalk "could I?" to standard everyday wear. But, really, that's enough of the thinking. Dungarees – as those errand-running celebrities prove – are great clothes for doing. Find your perfect pair and buckle up now.
Short URL: http://www.choicetv.org.uk/?p=3735