How cosmetics took a starring role in Hollywood
Product placement might be a mainstay in Hollywood, but what about the use of cosmetics – in particular Guerlain and Maybelline – as narrative devices or props?
Product placement has a long history in Hollywood. 30 Rock had a running gag involving multiple mentions of General Electric. On American Idol, the judges sip from red Coke cups. The Weinstein Company reportedly made a deal with L'Oreal to "integrate" as many products as possible. James Bond's Aston Martin, Jimmy Choos in Sex and the City, even the idea that a woman's love can be bought with diamonds was reportedly built from a tie-in between De Beers and studio executives in the 1930s.
But what about cosmetics as props rather than marketing tools? A few years ago, high-school teacher Teresa Cannatà came across a photograph of Sofia Coppola's dressing table. The bottles of perfume, the creams, concealers and brushes – it was, to all intents, accidental product placement and sparked her interest in the relationship between Hollywood and cosmetics. She began trawling through perfume blogs, charting the relationship – Cannatà mentions Fragrantica and Basenotes – and the products that appeared in films and TV programmes, and publishing the results on her blog. It takes her hours, days even; fittingly, Cannatà says she lives in semi-seclusion.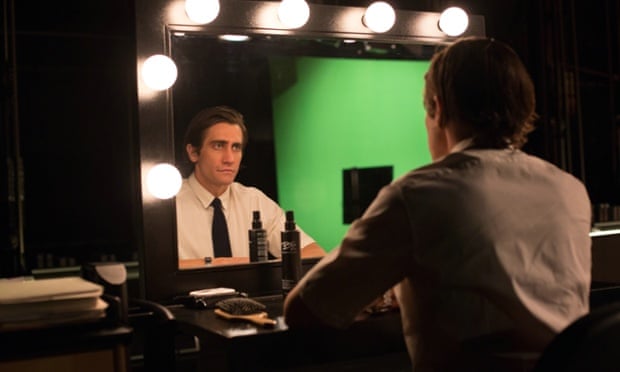 "The line dividing the natural need for props in a film or a TV show and blatant product placement is very thin and blurred," Cannatà says. "But I see the best choices by prop masters – those who are historically accurate, for example – as forms of art." There's a difference between paid-for product placement and unpaid prop placement, and these cosmetic propscontribute to the realism of a narrative.
Take Carol Ledoux (Catherine Deneuve) dropping a bottle of Dior (what else?) nail varnish in Repulsion. Or the bathroom cabinet of Louis Bloom (Jake Gyllenhaal) in Nightcrawler, scant save for a jar of Vaseline and a can of Barbasol Soothing Aloe shaving cream, and compare that with the products – paddle brushes and expensive hairspray – when his career takes a turn for the "better". In Norwegian coming-of-age film, Få Meg På, For Faen (Turn Me On, Dammit!), Alma (Helene Bergsholm) puts Chloé perfume on while getting ready to go to a party because that's what you did as a teenager. In Gone Girl, in order to complete her transformation, Amy dyes her hair and maintains its brittle cheapness using Salon Selectives shampoo and conditioner. As Cannatà notes: "The shampoo is Level 5, as shown by the green metallic band on the red bottle, which indicates a balanced cleansing level for normal healthy hair. The conditioner is Level S, which indicates a daily treatment for smoothing and taming frizz from sleek silky hair." It's these touches which, accidental or not, contribute to the characterisation.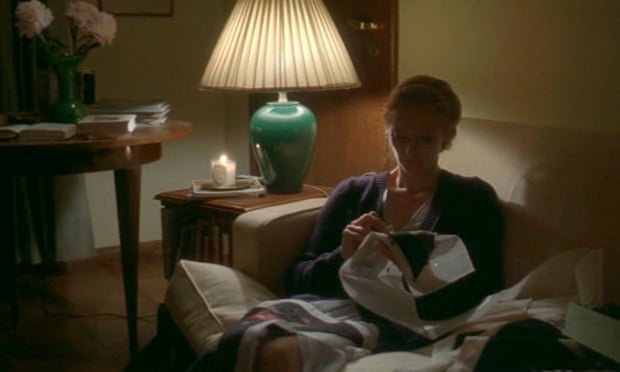 There are more obvious ones. In Luca Guadagnino's class/family drama, Io Sono l'Amore (I Am Love), Edoardo Recchi Junior's bathroom is littered with products by Tesori d'Oriente and Acqua di Parma, while Diptyque candles burn in the background. In Erich von Stroheim's The Great Gabbo, a huge jar of Stein's face powder plays a starring role.
There are also humorous ones. In Arrested Development, Tobias (played by David Cross) tries Maggie's Annick Goutal perfume in her bathroom, which he laters sprays in her eyes when she walks in on him trying to rob her. Then there are bizarre additions: Maybelline's Great Lash Mascara is one of the most prolific products, appearing in everything from The Carrie Diaries to Sons of Anarchy. Cannatà also notes that Guerlain perfumes are perhaps the most prolific, appearing in everything from Working Girl to Auntie Mame.
While it's almost impossible to differentiate between product placement and a prop, there is an argument that a bottle of nail varnish or heritage-brand perfume are as integral to the plot as, say, a costume. It's just a matter of paying close attention to the ones that aren't glaringly advertised.
Read more:http://www.theguardian.com
Short URL: http://www.choicetv.org.uk/?p=3391