How to dress for summer as an older woman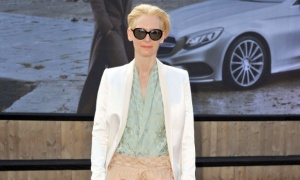 I've never believed in age-appropriate dressing – when you've rocked out to the Rolling Stones or pogoed to the Pistols, that's never going to happen. But there was a pivotal point in my mid-40s when I threw away my collection of shoestring-strap vests. The less-than-toned arms and too-lazy-for-the-gym attitude called time on skimpy tops. Admittedly, there was a tinge of sadness attached to the Great Shoestring Sling-out. This felt like a significant moment; I was waving a bracelet-sleeved goodbye to my youth and edging into the 45-65 age bracket. How did that happen?
And, yes, the older I get, the longer the list of saggy bits becomes: wobbly arms? Tick. Middle-aged spread? Tick. Feeling bad about my neck? Tick. But, thankfully, as the oestrogen levels heads floorwards, the devil-may-care confidence heads in the opposite direction. I've learned to show our attitude in different ways.
"I'm influenced by seeing older women dress in an amazing way," says Sarah Arnett, who together with creative director Kim Hunt has set up lifestyle brand Modern Love. Both are in their forties and the label was specifically designed with grown ups in mind. "I'm quite happy to dress up and embrace the Advanced Style phenomenon," she adds. "Look at what those women are wearing and doing.."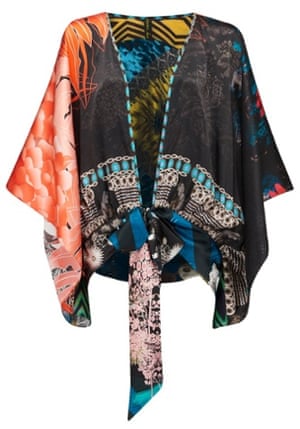 And there's the thing: experimenting with the clothes, revisiting old favourites – I'm practically living in a jumpsuit again, after 30-odd years – and mixing new with vintage helps to defibrillate a flagging wardrobe. "It feels as if there's a moment when you come round in a circle," continues Arnett. "I don't feel I can't wear things. I'm not afraid to play around again. Last week, I chopped the top off an old dress to make a straight skirt and went out in it. I feel quite rebellious."
When teenagers are dyeing their hair grey and grandmothers are wearing rap T-shirts (see 87-year-old social media star Baddie Winkle), the generations have become as blurred as my eyesight. None of us are getting on that fast train to Frumpsville. We're making a statement and standing our ground – in comfy shoes …
Six tips for a stylish summer
Embrace kimono dressing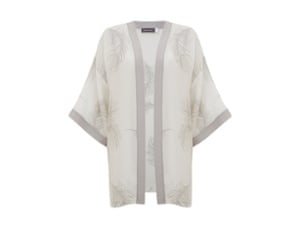 Keep it chic with a belted jacket over black cigarette pants, or go for a longer, looser style over faded jeans. For some cool kimono action try Modern Love (available from Clerkenwell London from late June), Mint Velvet or Jigsaw's paisley silk cape.
Jump on the jumpsuit bandwagon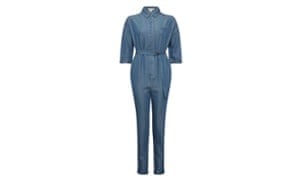 Throw on a lightweight jumpsuit and you're dressed in a jiffy – allowing more time for your new beauty regime (see below). Check out Whistles, H&M and Baukjen for the best all-in-ones, and wear with flatform sandals or skate shoes.
Get shirty
Make like a French Voguette and opt for an oversized mannish shirt, half-tucked with a few buttons undone. For top-quality cotton shirts, try MHL by Margaret Howell, E Tautz and JCrew
Say hello to culottes
Culottes may polarise opinion, but I'm a fan: better than a skirt and chicer than shorts. Check out Cos, Whistles and M&S Autograph for some of the best styles around.
Buy one standout item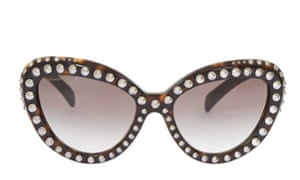 It's fine to have a go-to uniform of basics, but normcore looks nothing without a showbiz jacket, pair of "it" trainers or some kooky sunglasses. Liberty has a lovely selection of sunglasses and you can pick up a pair of Nike Air Rift while you're at it.
Upgrade your beauty regime
It's time to get busy with a Clarisonic or Clinique cleansing brush, embrace facial oils – my favourites are Aromatherapy Associates – and moisturise like a demon. I love Caudalie's VinExpert with SPF15 and always stock up when I'm in Paris. Spend time on yourself but take the French Femme approach and don't look too "done".
Read more:http://www.theguardian.com
Short URL: http://www.choicetv.org.uk/?p=4160