Fishmongers' Hall: Prison chaplain 'conned' by 'remorseful' terrorist
A prison chaplain has admitted he may have been "conned" by a convicted terrorist who seemingly showed remorse for his actions.
Usman Khan was freed in December 2018 after serving a jail term for funding a training camp abroad.
Less than a year later, he killed Jack Merritt, 25, and Saskia Jones, 23, at Fishmongers' Hall near London Bridge.
The Rev Paul Foster has been giving evidence at the inquests into their deaths at London's Guildhall.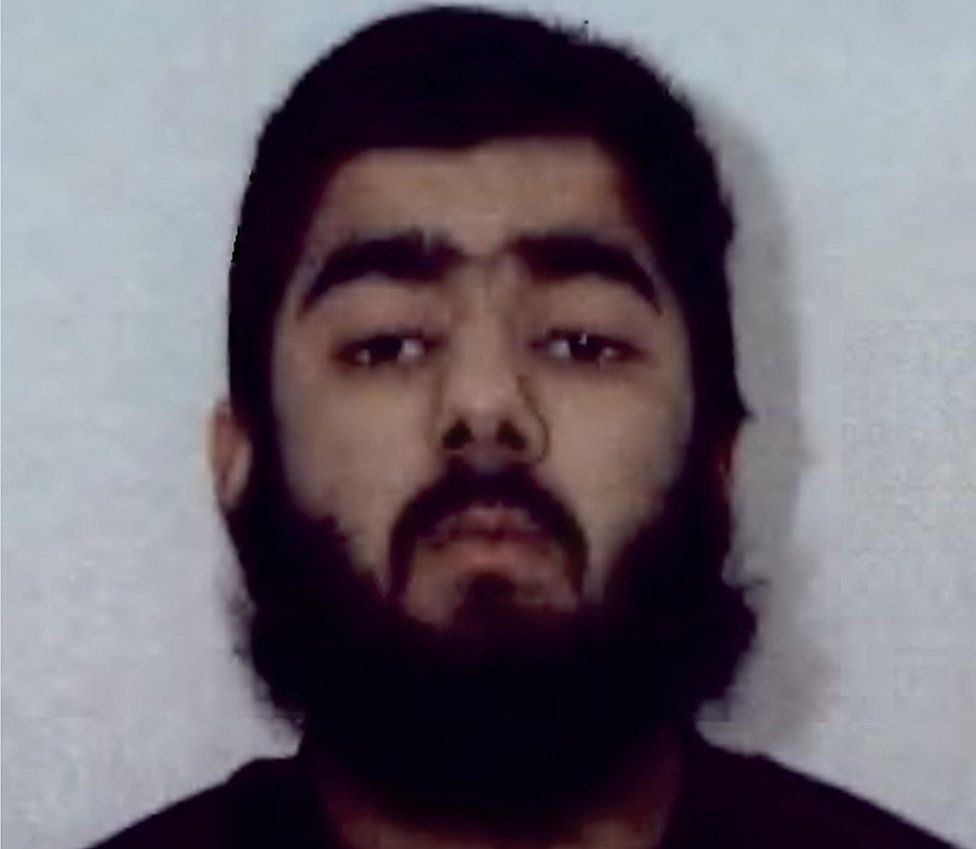 Mr Foster, who worked with prisoners of all faiths, said Khan had engaged positively with programmes looking at his offending and the impact of his crimes.
He added: "[Khan] had conversations with me about wanting to change and make a fresh start – to pay more attention to the ripple effect of his actions."
Jonathan Hough QC, counsel to the inquiry, asked: "Would it have surprised you that, around the time Usman Khan was… engaged in victim awareness, there was intelligence he was trying to radicalise other prisoners?"
Mr Hough also said that, at the time of his release, there was intelligence that Khan might commit an attack.
Mr Foster replied: "That would be a surprise.
"If that intelligence is correct, he was obviously presenting himself in a way that was likely to deceive the likes of myself and others."
He added: "I'm open to say I am wrong, and it is possible I have been conned."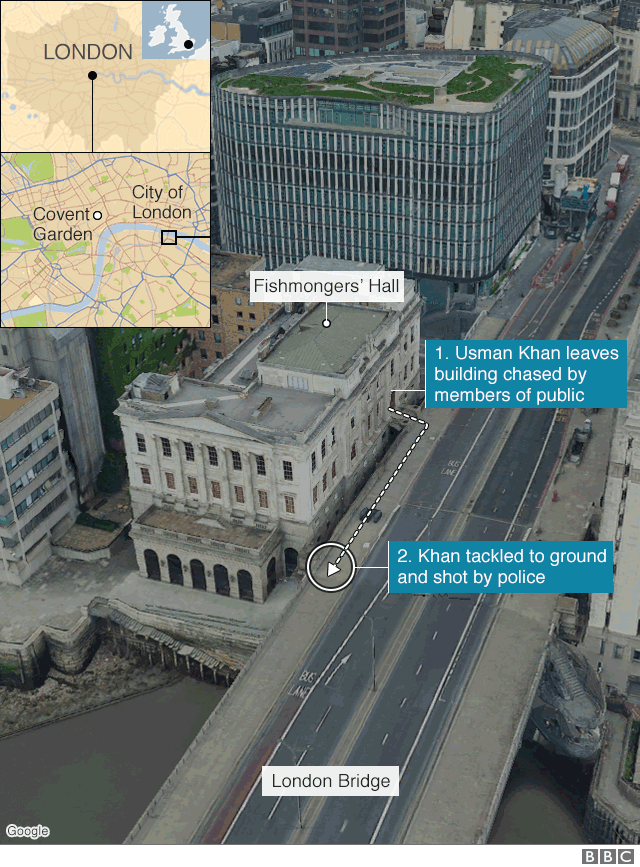 Mr Foster also said Khan had spoken "openly and emotionally" during a discussion session with a victim of crime.
He added: "We were being presented with a lot of positive things about his behaviour – even some of the prisoners were telling me… in one instance a chap lost his son to a murder and Usman was the person at his door offering his condolences and asking if he could help."
The chaplain described one session with Khan in which he professed "some shame" about the impact his crime had on the Muslim community.
"He appeared to show remorse for what he had done," Mr Foster said.
'No risk assessment'
Nick Armstrong, representing the Merritt family, told the hearing that Khan had been one of about 70 prisoners in the UK categorised as "high-risk Category A" – out of a total prison population of 82,000.
Dr Amy Ludlow of Cambridge University, who co-founded the Learning Together programme that organised the November 2019 event, told jurors she had not conducted a risk assessment for the Fishmongers' Hall gathering.
But if she had, she would have assessed it as being "low risk", which would probably have only led to the same measures that were in place on the day, she said.
Mr Hough told the witness that prison intelligence in 2017 stated that Khan had been the main inmate for radicalising others and had been involved in "forced conversations".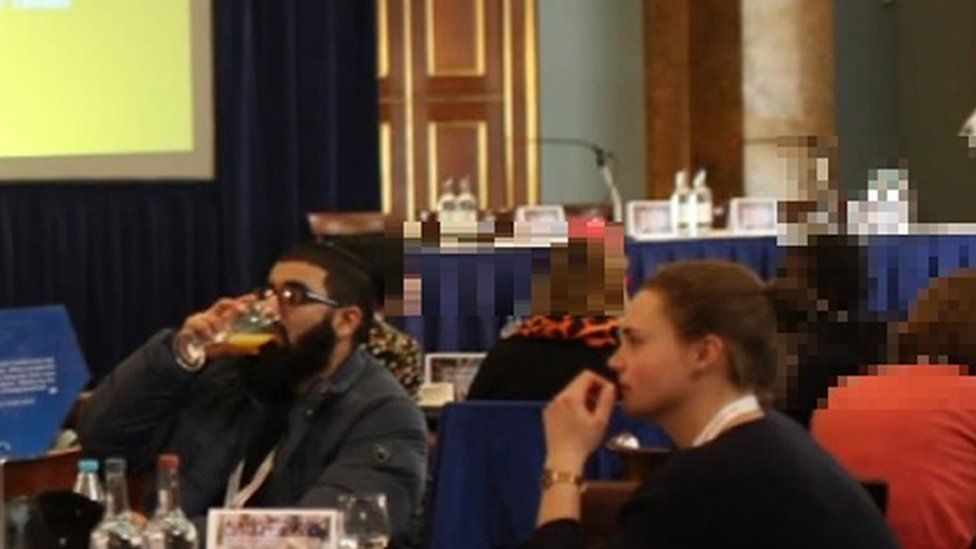 Dr Ludlow told the inquests that "people used to call him high-risk Khan".
The jury also heard that Khan completed a Learning Together creative writing course in 2018 and later that year became a mentor to others.
In a research paper titled A Study Of Radicalisation In Modern Europe composed while behind bars, Khan said the root of radicalisation and extremism was down to "personal injustices and grievances found by individuals on a daily basis".
In the paper, Khan also expressed a "desire to be part of work that moves people away from radicalisation and extremist behaviour", Dr Ludlow told the hearing.
'Cheering all the way from Stafford'
After his release from prison, Dr Ludlow stayed in touch with Khan and invited him to the Fishmongers' Hall event.
Jurors saw a text from Khan after she had asked him to "cheer on" Learning Together.
"Don't worry you'll hear my cheering all the way from Stafford," he had replied, making reference to his hometown.
Emails between Dr Ludlow and Khan's probation manager Kenneth Skelton were also read out.
In one, on 22 October 2019, Dr Ludlow wrote that Khan would feel more comfortable if someone travelled with him from Stafford to the Fishmongers' Hall event.
But a later email, from a Staffordshire police officer, said that sending two officers on the train with Khan could "not be justified".
In the end, he travelled down alone and was met when his train arrived in London by others attending the event.
The inquest hearing continues.
www.bbc.co.uk
Short URL: https://www.choicetv.org.uk/?p=6671