Troubles soldiers need legal protection says Sir Jeffrey Donaldson
The UK government should "honour its commitment" to offer legal protection from prosecution to former soldiers who served in Northern Ireland, DUP MP Sir Jeffrey Donaldson has said.
It came ahead of a parliamentary debate on the Overseas Operations Bill, which only covers conflicts outside the UK.
Sinn Féin said people killed by security forces deserved justice.
Mr Mercer said he "would have stayed" as minister if there was "any prospect" of legislation being brought forward by the government for soldiers who served in Northern Ireland.
However, he said it "has never appeared" despite repeated promises.
On Wednesday, Downing Street said details for new legislation on Northern Ireland would be announced "in the coming weeks".
Sir Jeffrey Donaldson, a former Ulster Defence Regiment soldier, said Troubles-related investigations have "disproportionately" focused on the Army and police.
"We have thousands of victims who are not having the opportunity to have their cases looked at and they are the victims whose loved ones were murdered by paramilitary terrorist organisations," he told the BBC's Good Morning Ulster on Thursday.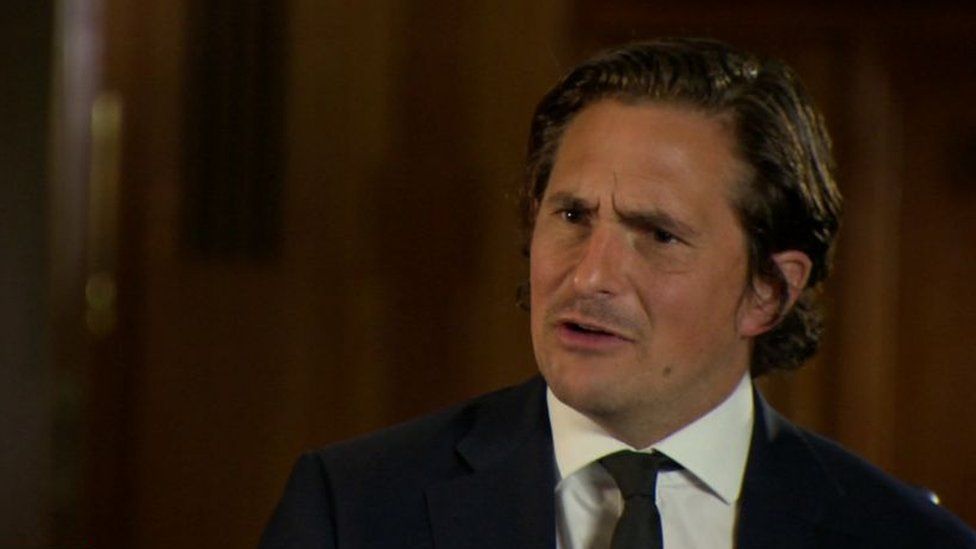 Sir Jeffrey said he supported Mr Mercer's stance and called for the government to address legacy matters.
"This is unacceptable, we cannot go on like this," he continued.
"There are thousands of innocent victims who are waiting for their cases to be looked at.
"I won't stand by a narrative that suggests that you've got victims on one side and police and soldiers on the other.
"There were far more soldiers and police officers who were killed during the Troubles than there were people who were killed by soldiers and police officers, we shouldn't lose sight of that."
'Rectify history'
Sinn Féin assembly member (MLA) Gerry Kelly said victims should be at the "core" of the discussion and dismissed claims by Mr Mercer that there had been attempts to re-write history.
"The families would like him to rectify history because they were told lies and are still being told lies and are still being frustrated at getting to the truth," Mr Kelly said.
"It's a nonsense to think that the British Crown Prosecution Service would be pursuing either unfounded or vexatious prosecutions against its own former soldiers.
"We have (Prime Minister) Boris Johnson, it was yesterday in parliament, saying that he would bring in legislation to protect soldiers. What about the victims of those?
"What about those who have been waiting, some of them for 50 years, 40 years, 30 years, for some sort of truth and justice? Surely that's at the core of it."
Ulster Unionist Party MLA and former Army captain Doug Beattie said both he and his party were opposed to "any form of amnesty".
Such a move for military personnel, he continued, "will be transferred also to a terrorist".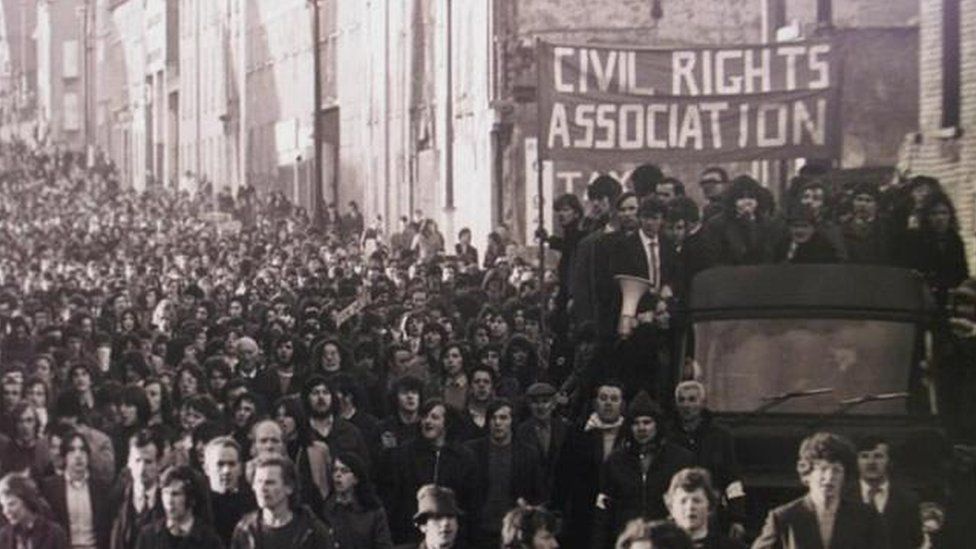 "People who feel that they want to have this need to understand that those people who committed our worst human rights violations in Northern Ireland would end up equally covered by any legislation that's brought in to protect the soldiers," Mr Beattie said.
"We believe that if you break the law you face the law.
"There cannot be an equivalence between a soldier and a terrorist.
"Soldiers were here to stand between the terrorists and the terrorised. If they went outside the law then they have to face the law."
'Right to justice'
Claire Hanna, SDLP MP for South Belfast, described legacy issues as a "thorn that has to be grasped now".
She told BBC Radio Foyle: "Everybody is equal before the law and everybody wants legacy issues addressed, for families who need closure and to allow society to heal and go forward, but it has to be done in a way that is about victims."
"Families who have been waiting, many for decades in many cases, who every time this issue is discussed the offer that comes down to them is reduced and it seems that interests of those who created victims in paramilitaries or state forces always seem to come ahead of those who have lost someone."
John Kelly, whose brother Michael was shot dead on Bloody Sunday in 1972, said the debate about protecting former soldiers from prosecution was "the same old" and an attempt to "deny Irish people the right to justice".
"No soldier, no matter where they served, in any part of this world, should be immune from prosecution for wrongdoing," he said.
Thirteen people were killed after members of the Parachute Regiment opened fire on civil rights demonstrators in Londonderry on Bloody Sunday.
One former soldier, known as Soldier F, is being prosecuted for the murders of James Wray and William McKinney.
Mr Kelly, who is chairman of the Bloody Sunday Justice Campaign, said: "For them to say these soldiers should be given the right to immunity from prosecution simply because they wear a British Army uniform is not correct, that is not right."
Short URL: https://www.choicetv.org.uk/?p=6686