Covid-19: NI will 'keep looking' to ease restrictions faster
The NI Executive will "keep looking" to see if Covid restrictions can be eased faster, First Minister Arlene Foster has said.
But she added the effect of restrictions due to be eased will need to be monitored.
Deputy First Minister Michelle O'Neill said the issue will be kept under review.
Mrs Foster and Ms O'Neill were speaking together at the Mid Ulster Sports Arena in Cookstown on Thursday.
Competitive outdoor sport organised by a club or individuals can also resume without spectators and with no more than 100 people participating from Friday.
"Most people in Northern Ireland have been very careful," Mrs Foster said.
"They recognise what has been happening throughout this pandemic and I think they know that we have to take things in stages, but they do need hope. And of course we'll keep looking to see if we can move faster."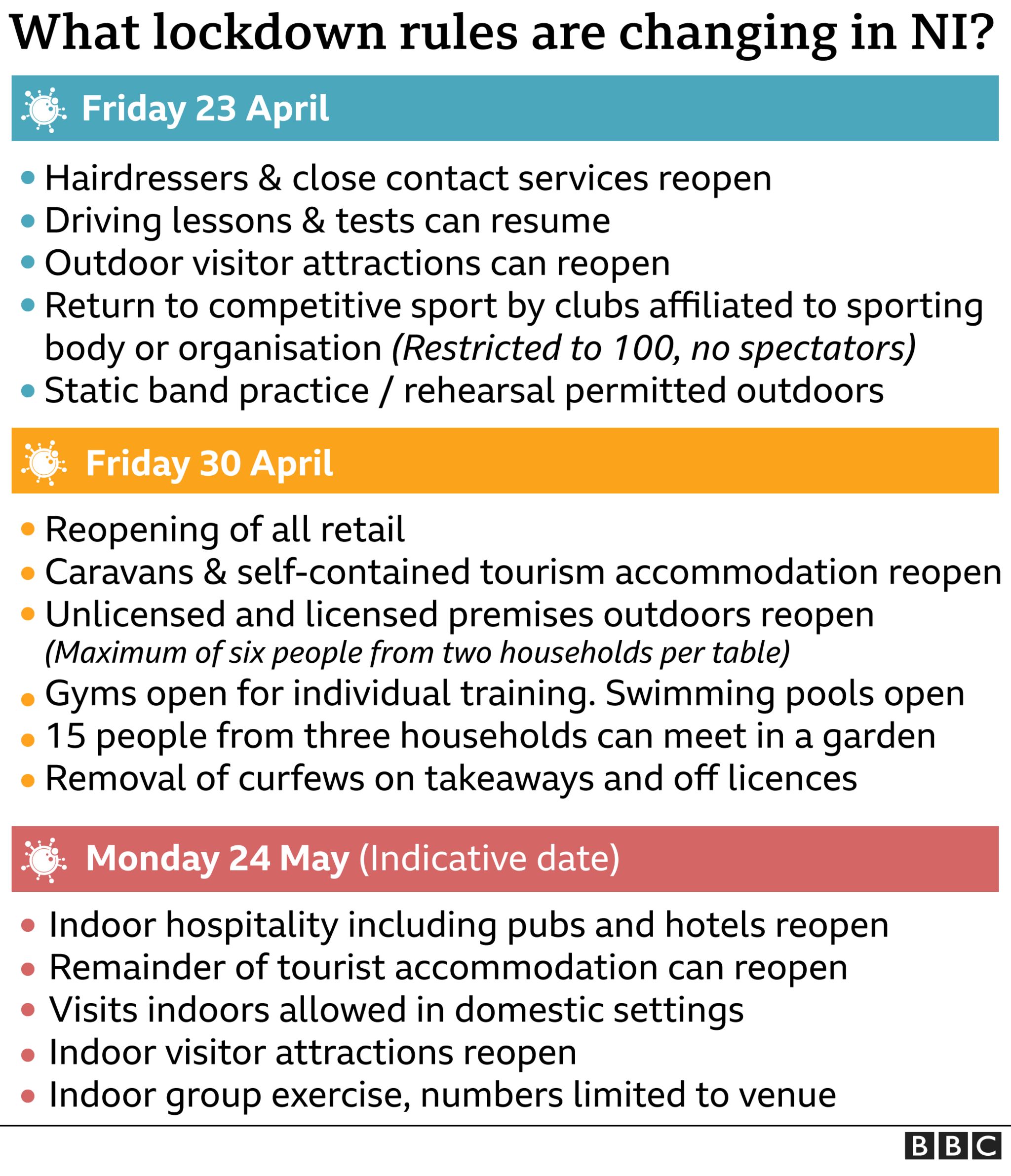 But she added transmission rates across Northern Ireland had to be monitored.
Ms O'Neill said there needs to be a "cautious, steady as you go" approach.
"I think there are better days ahead but we just need people to be careful and cautious," she said.
"We've always said we'll keep things under review and as soon as we can lift things we will and that remains the case.
The current Reproduction (R) number in Northern Ireland, which measures how quickly the virus is spreading, is estimated to be between 0.7 and 1.05, down from 0.95-1.4 the previous week.
But the average daily number of new cases being confirmed has risen slightly.
The seven-day rolling average of new positive cases is 41 per 100,000 people, up from 38 the previous week.
The report says the "modest increase" is particularly in the 0-11 age group, and appears to be stabilising.
It adds that it may be partly due to the return of school and the rollout of testing for close contacts.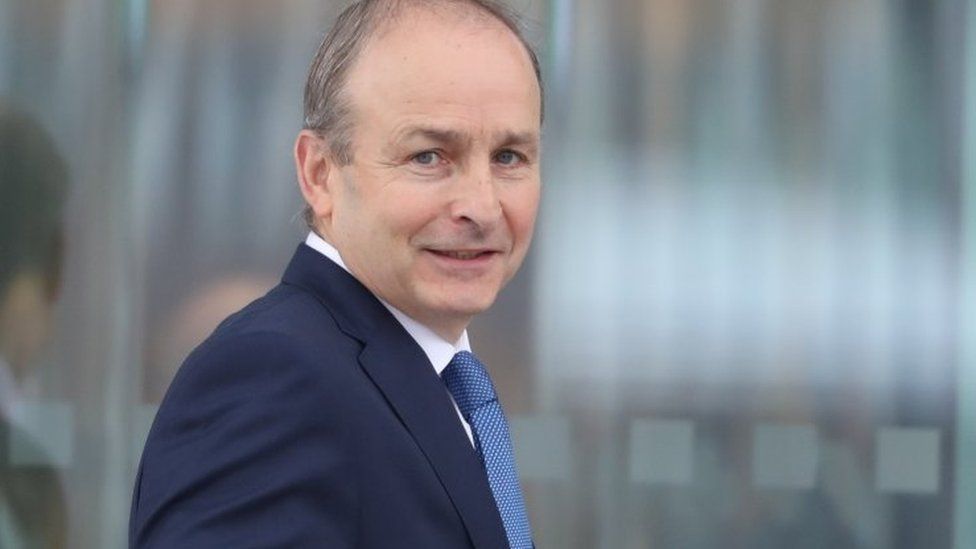 Earlier, Taoiseach Micheál Martin said the easing of lockdown restrictions in NI and the Republic of Ireland will not be perfectly aligned.
The Irish government is not due to announce relaxations until next month.
Mr Martin told NI business leaders he was in regular contact with Stormont's first and deputy ministers about the pace of reopening.
"We keep each other informed," he said.
"But I don't see perfect alignment or anything in the next number of weeks. There will be some gaps."
He said this was primarily down to the differences in the speed of vaccination programmes in the two jurisdictions.
'Remain vigilant'
"We are moving at pace now, and hopefully both north and south can look forward to reopening in a cautious and phased way with restrictions, so long as numbers remain as they are now," he added.
Outdoor visitor attractions in Northern Ireland will also be able to open their doors on Friday for the first time since lockdown was imposed after Christmas.
Stormont ministers agreed to the reopening dates earlier this month.
Outdoor hospitality businesses and non-essential retail will open on 30 April.
The Northern Ireland Prison Service announced on Thursday that in-person visits will re-commence from 4 May. In-person visits have been suspended since just after Christmas.
"We will of course remain vigilant to the risk of the virus and this decision will be kept under review," said Northern Ireland Prison Service director general Ronnie Armour.
"However, I know this decision will be welcome news to the people in our care and their families."
Short URL: https://www.choicetv.org.uk/?p=6680