Covid: Scotland's R number falls for first time in four weeks
Scotland's Covid R number has fallen for the first time in four weeks.
The latest reproduction number estimate is between 0.7 and 0.9, down from the previous four weeks where it remained at between 0.8 and 1.
The R is the number of people that one infected person will pass on a virus to, on average.
The update also reported that 2.7m people in Scotland – about 61% the adult population – have received the first dose of a Covid-19 vaccination, with more than 949,000 having had their second jab.
Hospital admission rates are also falling, with 93 patients in hospital with recently confirmed Covid – the lowest level being treated since late September.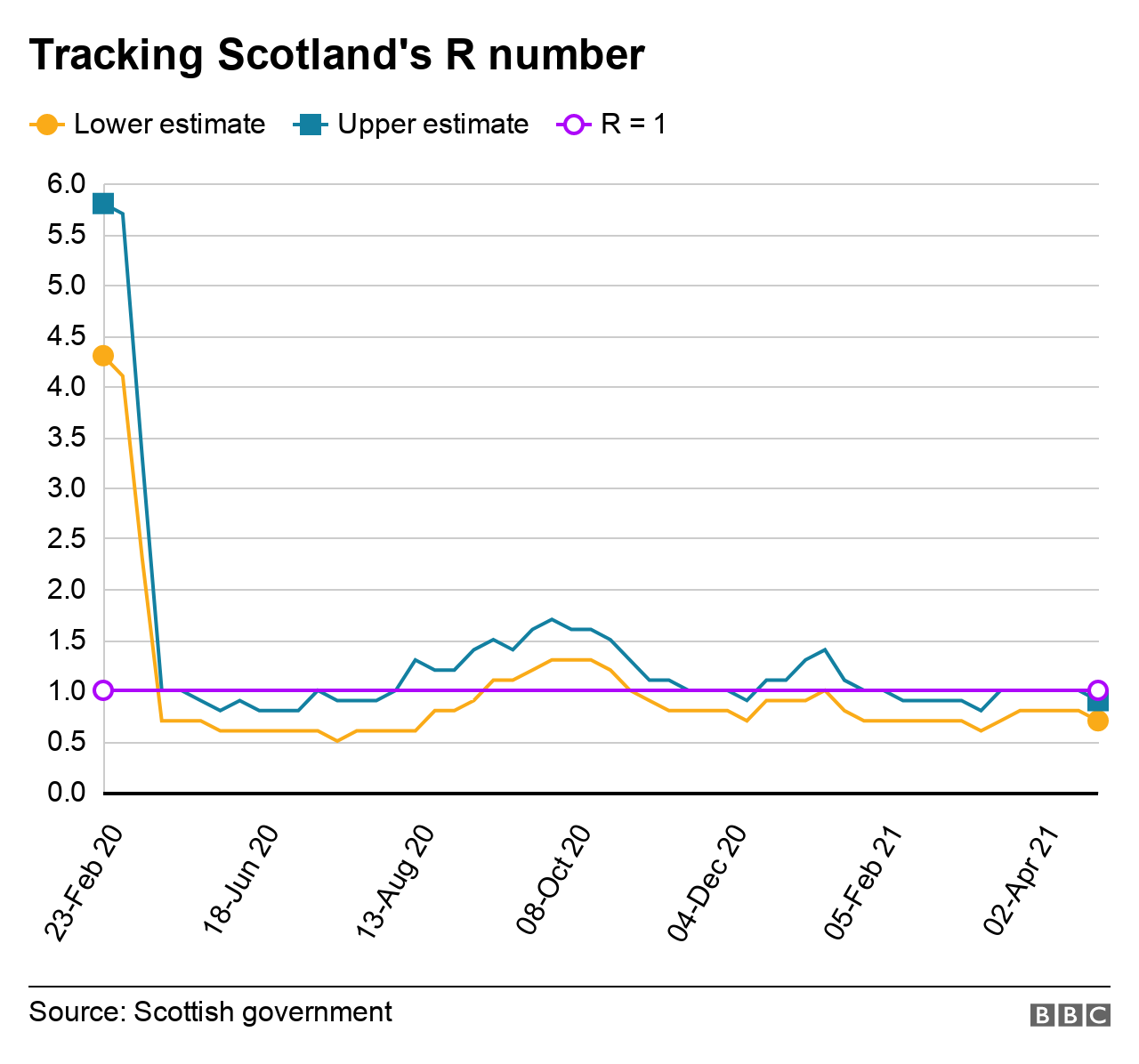 "The time is good for opening up with hospital being relatively in very good shape with regards to the number of patients and deaths being very low."
While he said the fall in the R number was encouraging, he warned that infection numbers could increase again as restrictions are relaxed.
Prof Kao added: "It will be two to three weeks before any single measure can show any impact in terms of numbers of cases. To be cautious I would say let's see what happens three, four weeks down the line. Look at if things have changed very much and hopefully any increases in transmission will not be great."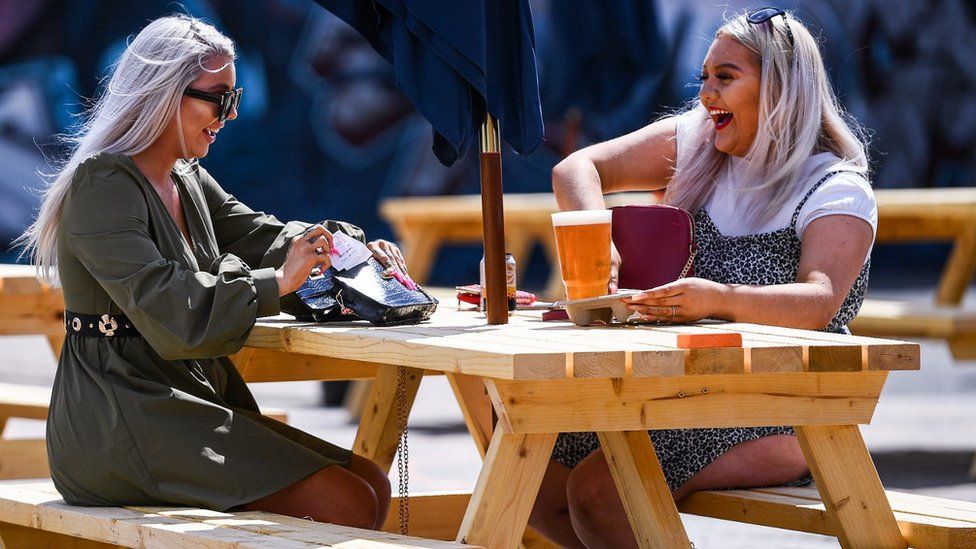 The latest State of the Epidemic in Scotland document highlighted progress in fighting the virus using a variety of measures.
It reported that an average of 220 cases were reported per day in the seven days to 22 April, which is a 12% decrease in reported cases since the week before.
There were 28 weekly cases per 100,000 in the week to 19 April, a decrease in the previous week and in contrast to 302 weekly cases per 100,000 in the first week of January. The case number has not been that low since 16 September last year.
Scotland's average daily deaths per 100,000 people (0.03) are level with England (0.03), and below Northern Ireland (0.06) and Wales (0.04).
Clackmannanshire currently has the highest weekly case rate in Scotland reporting 70 cases per 100,000 in the last week, while Argyll and Bute, Midlothian, East Lothian, Dumfries and Galloway, and Scottish Borders reported fewer than 10 weekly cases per 100,000 in the same period.
The current UK variant of concern – sometimes known as the "Kent variant" – remains the dominant strain in Scotland.
There have been four cases of the so-called "India variant", six cases of a variant first identified in Brazil, 32 cases of the "South Africa" variant and 26 cases of a variant first found in Nigeria.
www.bbc.co.uk
Short URL: https://www.choicetv.org.uk/?p=6797